Hotel Sezz Saint Tropez is delighted to once again open its doors after its annual closure, and anticipates a long and successful season filled with Tropezian delights.  To celebrate its reopening, the hotel invites you to take part in a fun Facebook competition.  The prize?  A luxury stay in our charming hotel, where you'll enjoy many special moments of fun and relaxation and a delicious gourmet breakfast !
An unforgettable stay to celebrate spring with our Facebook contest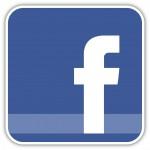 Our Facebook contest will run from 30th March to 12th April 2015, and it's a unique opportunity for you to enjoy a 5 star luxury break for two on the glamorous French Riviera.  The lucky winner will be chosen at random on 20th April 2015, and their prize includes a two night stay for two in one of our beautiful Cocoon rooms.  Large, floor to ceiling windows over look your own private garden, and add to the sense of luxury and privacy, and your prize also includes a welcome drink and a delicious gourmet buffet breakfast.   You will also have free access to the hotel's Jacuzzi, steam room and our exclusive Spa Sezz by Payot, where you and your partner can indulge in intimate relaxation sessions for two or try some of the latest treatments and therapies.
Enjoy the beauty of Saint-Tropez from the prestigious Hotel Sezz
The Sezz is conveniently located just a short walk from the bay at Canebiers, and offers a luxurious and idyllic base from which to discover the charms of Saint-Tropez.   Hotel Sezz combines serenity, contemporary lines and fine dining, and offers you a pleasurable oasis to return to after excursions to the port of Saint-Tropez or walks on the sand at Pampelonne beach.
< return to posts