Wedding in St Tropez luxury sites
allow you to enjoy the magical and memorable event that you dream of.
Hotel Sezz Saint-Tropez
is a jewel in the glittering French Riviera scene - just minutes from Place des Lices and the famous Plage des Canebiers. It is the perfect choice for your most important day.
Wedding in St Tropez luxury sites for a fairytale event
Hotel Sezz Saint-Tropez combines stylish contemporary decor with charm and elegance, and its glorious Mediterranean setting offers a remarkable backdrop to your wedding. You and your guests will enjoy a truly unforgettable and enchanting event at our intimate and friendly boutique hotel, where every detail can be realised to your wishes.
All the ingredients for your special day are available at Sezz St. Tropez, and there are many possibilities when creating your romantic event. Cocktails can be served around our stunning heated pool, and a wedding dinner for up to 50 guests can be held in our Restaurant Colette. A structure can be set up by the pool for larger receptions of up to 200, or you may choose the terrace of the restaurant.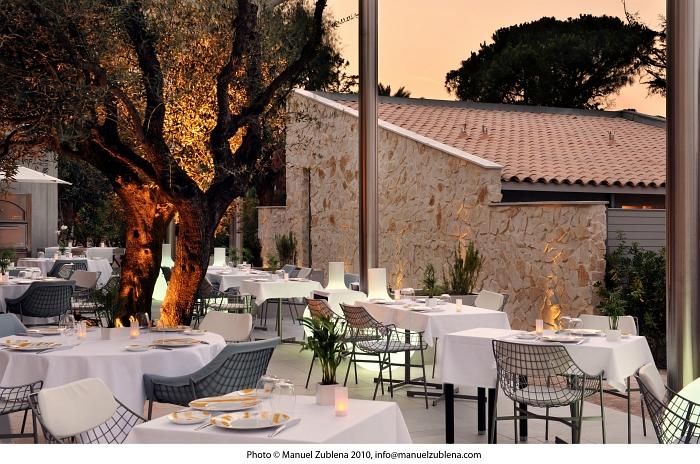 You can organise your wedding at Sezz St Tropez, any time during the season, except for July & August. In order to organise your luxury wedding at Hotel Sezz Saint-Tropez, full privatisation for a minimum of 2 nights is required. Your private use of the hotel gives you exclusive access to all of its superb facilities such as Spa Sezz by Payot, and our spectacular Cocoon rooms, Bungalows and Villas.
Should you wish, our professional team will be delighted to assist you with planning every aspect of your wedding day including decor and ambience, flowers, menu, DJ and entertainment.
A wonderful wedding in St Tropez luxury sites at the glamorous Hotel Sezz
A member of Design Hotels™, Hotel Sezz Saint-Tropez is a haven of glamour and excellence on the fabulous French Riviera. Beautifully appointed throughout, the hotel blends intimacy and charm with exquisite decor and facilities, assuring you of a luxury wedding and an unforgettable stay in Saint Tropez.
~oOo~
< return to posts