One kilometre from the centre of Saint-Tropez, the
Hotel Sezz Saint-Tropez
welcomes you in a refined and elegant setting, offering true relaxation in a calm and serene atmosphere and guaranteeing you a highly personalised service. Here you can take the opportunity to discover one of our local treasures, the
vineyards of Saint-Tropez
.
A great human adventure
Amidst this varied landscape, caressed by the mistral and blessed by a warm, dry sunny climate, the winemakers of the Saint-Tropez peninsula came together almost 50 years ago to create a mutually supportive organisation designed to raise awareness of their traditional craft and the quality of the wines they produce. This initiative was born from the love of these visionary men for their land and their deep desire to preserve their precious heritage. Each winemaker vinifies the grapes on his own land, enjoying the assistance and advice of wine experts and technicians placed at their disposal by the Maîtres Vignerons. The result is superb wines that combine know-how and modernity, rigour and creativity.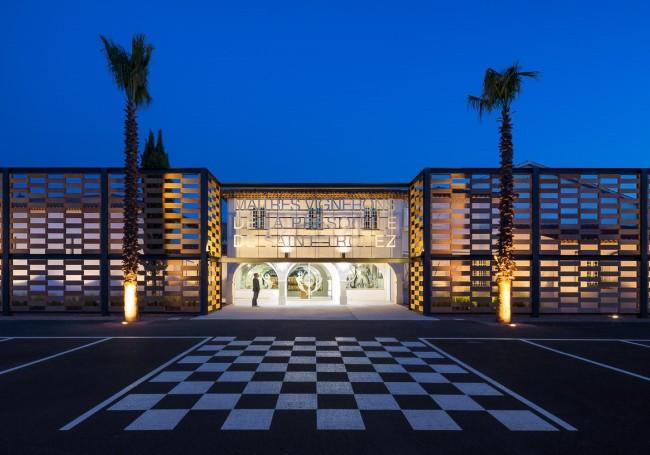 Winemakers' boutique in La Foux - © Vincent Coste Architecture
The rosé ; the winner
The last agricultural show held in Paris shone a spotlight on the wineries of the Gulf of Saint-Tropez. A total of more than 15 areas participated in the renowned international trade show. A harvest of medals rewarded the best wines produced by the winegrowers of the Gulf. These accolades clearly show how the efforts made over the last several years to further enhance the quality of the area's wines have borne fruit.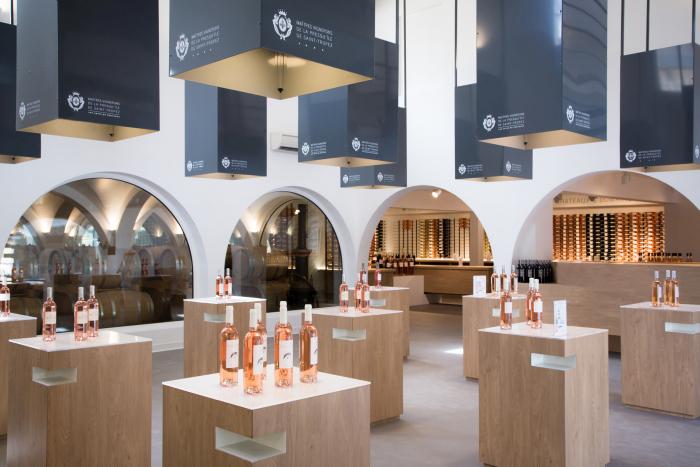 Winemakers' boutique in La Foux - Vignerons de Saint-Tropez - Photographe Carine Battajon
With 2 gold medals, the Domaine Tropez emerged the winner of this contest. Born in 1996 from the amalgamation of various plots on the Côtes de Provence, this vineyard quickly gained a reputation as one of the jewels of the appellation. The Colette restaurant of the Hotel Sezz St. Tropez provides you with the opportunity to taste this exceptional wine, courtesy of a menu and wine list rich in surprises. Other wines of the Provence coast region are also gaining in renown, including those of the Château Hermitage Saint - Martin, Château Malherbe and many more. Enjoy a stay at the Sezz Saint-Tropez to unwind, relax and indulge in the pleasures of the palate with culinary specialties and tastings in this elegant location on the French Riviera.
******
BOUTIQUE
270 RD 98 La Foux 83 580 GASSIN Tel : +33 4 94 56 40 17 Wine and gourmet food tasting every Thursday from june to september Groups welcome on request
~oOo~
Featured picture « Vignes (Vines) Saint Tropez » copyright holder: Michael Gwyther-Jones — www.flickr.com/photos/12587661@N06/2916626760/. Licence CC BY 2.0 via Wikimedia Commons
---
Sezz Saint-Tropez, a luxury 5 star design hotel at Saint Tropez
< return to posts