Saint-Tropez! The evocative name of the small Var village that owes its legendary reputation to its magical scenery, the legendary stars that made it famous and a fine team of policemen whose colourful adventures are forever engraved in our memories. The Sezz invites you to venture across the threshold of the National Gendarmerie, which has been transformed into a Museum.
Tribute to the 7th art at the Museum of the Gendarmerie
If the Gendarmerie of Saint-Tropez has mainly attracted tourists who want a souvenir photo in front of its famous doors until now, that's about to change. After 18 months of work, those doors will open for the summer of 2016. Transformed into a "museum dedicated to the Gendarmerie and the movie" it promises a delicious journey back to the 60s and the adventures of Cruchot, Fougasse, Merlot and Gerber in the small seaside resort. The film became a huge success and nearly 7.8 million viewers lead to it being crowned Number 1 in 1964.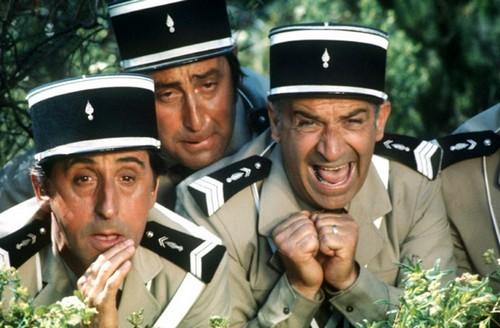 How did the gendarmerie become a museum?
The unforgettable Gendarmerie building now dedicates its 800 m2 space to the 7th art and, of course, to St Tropez. Three exhibition rooms are laid out over three floors and each has its own distinct theme. Discover hidden gems of the Tropezian cinema which have been gleaned from municipal archives, private collectors and generous patrons. The ground floor is dedicated to the history of the local Gendarmerie while the story of France's most famous constabulary occupies the entire second floor. A few decades later, we happily delve into the incomparable atmosphere of those cult films with the help of vintage posters, film clips and moving testimonies. Any film buff or history fan will be filled with delight! The top floor of the museum is dedicated to the myth of Saint-Tropez through the seventh art. This famous Var village was a land of inspiration for filmmakers and renowned writers, from Jean Girault with Roger Vadim through Danièle Thompson, and devoted stars like Brigitte Bardot and Romy Schneider made St. Tropez the stuff of legends.
******
---
Sezz Saint Tropez, a luxury 5 star design hotel in Saint Tropez
< return to posts