St Tropez luxury hotel
with high level service ensures that you enjoy a fabulous stay. Our Personal Assistants will do everything they can to make you feel at home in
Hotel Sezz
, and to make your stay unforgettable.
St Tropez luxury hotel with high level service makes your stay unique
The concept of the Personal Assistant is unique to the Sezz. Once your reservation is made, our multilingual Personal Assistants are dedicated to pampering you.
Our 5 Personal Assistants speak several languages, including English, German, Italian, Portuguese, Spanish and Russian, and will support you from the moment you book your stay until your last day, both in and out of the hotel. This exclusive and highly sought after service is an integral part of any stay at Hotel Sezz St Tropez, and includes everything from a personalised greeting to room preparation and client support, as well as a fast response to any requests.
Hotel Sezz St Tropez is proud to present Johan Sainmont, Rooms Division Manager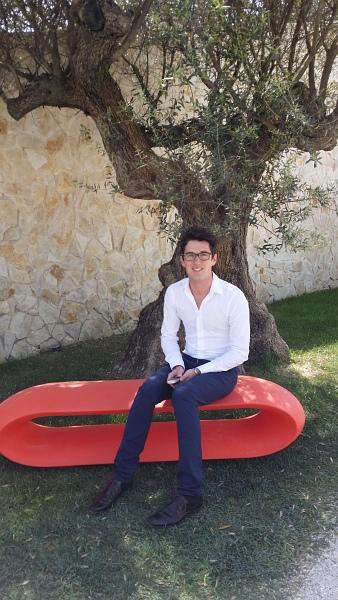 Johan Sainmont, Rooms Division Manager - Hotel Sezz Saint-Tropez
Previously employed in prestigious hotels in Courchevel and in New Zealand, Johan began his role of Personal Assistant at the Sezz in June 2010. Ideally suited to the position, Johan quickly grasped the concept of the hotel and gained invaluable experience. Johan's motivation is to see guests leave the Hotel Sezz St Tropez with a huge smile on their faces, and his anticipation of their individual wishes and his fast reactions have made him a favourite with clients. This year Johan takes on the role of Rooms Division Manager and will continue to highlight the unique concept of the Sezz.
St Tropez luxury hotel with high level service : doubtlessly the Sezz !
Little things make a big difference and each Sezz Personal Assistant is happy to provide that extra special touch. During your stay at Hotel Sezz Saint Tropez you will enjoy an exclusive level of care thanks to Johan and our team of dedicated Personal Assistants.
~oOo~
< return to posts