The famous 'Sails of Saint-Tropez' regatta will take place from September 26th to October 4th this year. Over 300 yachts – both modern luxury yachts and formidable classic craft will gather on the Gulf in an atmosphere that is magical and electrifying. It is a truly unforgettable sight and an experience that you'll want to share, making it the perfect time to take advantage of our
'Indian Summer' offer
at Sezz Saint-Tropez.
A legendary regatta
If the 'Sails of Saint-Tropez' were officially born in 1999 and will therefore celebrate their 17th anniversary this autumn, the event has its true origins in 1981 when skippers Dick Jason and Jean Lorrain challenged each other to a race between the Portalet Tower and Club 55 on their luxury yachts (Pride and Ikra respectively), with the winner being the first to pass the prestigious Nioulargo beach. The famous 'Nioulargue' was born, and with it 15 years of racing where super yachts rubbed hulls with simple racing boats, and where the most daring prototypes took off with as much enthusiasm as faith. Sadly, a terrible collision put an end to the event, but it would be reborn three years later in 1999 as a more organised and safer regatta with the new name, 'Voiles de Saint-Tropez'.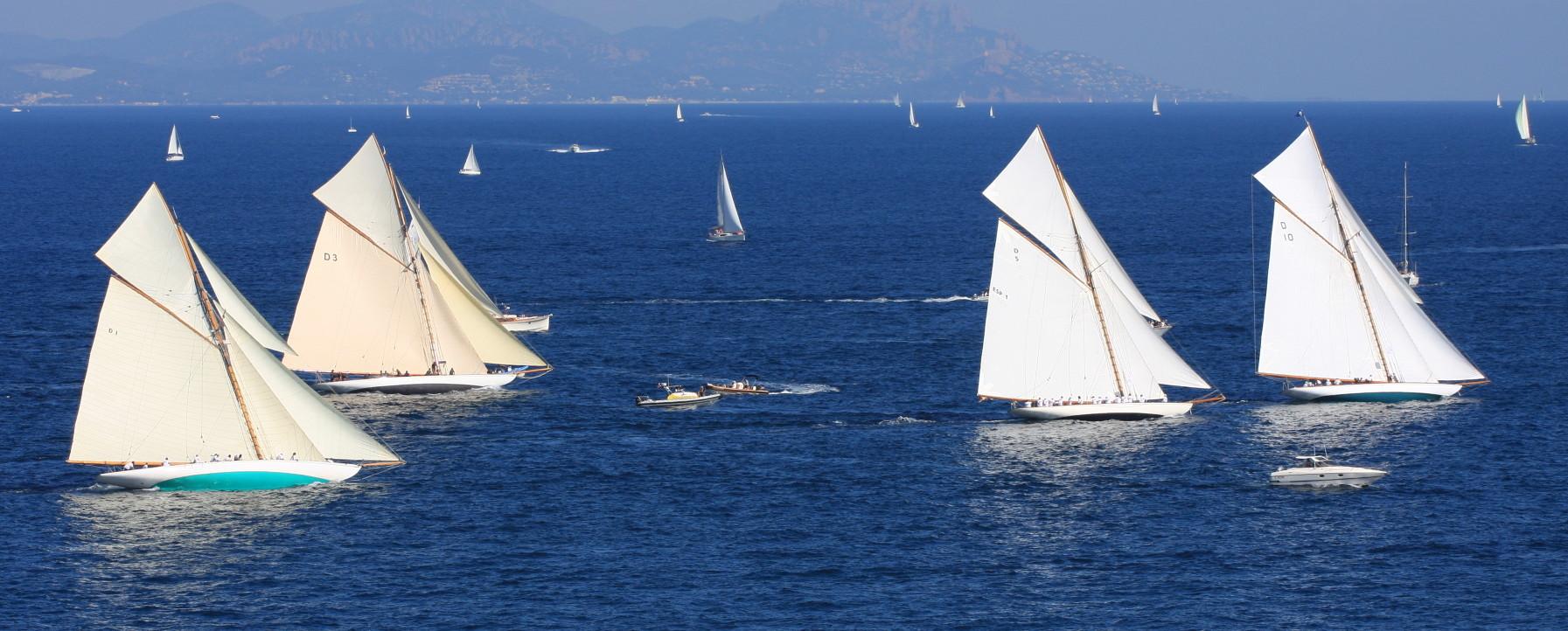 Experience the festival atmosphere
True connoisseurs will surely argue about performance, technical wonders, technological innovations and other trivia relating to the splendid yachts moored in the harbour. But, whether you're an amateur, a complete beginner, an expert or 'not interested' you can't fail to be carried away by the festive atmosphere. Each day, at the start of races or events, tapered hulls soar, as sails flap in the breeze, arms are raised and mouths open into resounding cheers as the excitement of the day captures the heart of every spectator or participant. Winners are applauded and as they raise clenched fists to the skies we admire the skill and prowess, the beauty and energy that it takes for man to cross the seas – or even this admittedly small and beautiful Gulf - on boats that, while they seem sophisticated, are surely weak when compared with the power of Poseidon.
******
---
Sezz Saint Tropez, a luxury 5 star design hotel in Saint Tropez
< return to posts