Saint Tropez music festival
, Festival des Nuits de la Moutte, takes place from July 26th till August 13th 2013. A host of international stars perform in the beautiful setting of Chateau de la Moutte, creating a prestigious and unforgettable event. Enhance your 'Moutte' experience with a stay in the stylish and luxurious
Hotel Sezz Saint Tropez
.
Saint Tropez music festival presents a glittering array of international stars
Festival des Nuits de la Moutte is your thrilling chance to see some of the world's top stars from the classical, jazz and blues worlds in a truly magnificent, intimate setting as they perform under the stars.
Built by Emile Ollivier, First Secretary to Napoleon III and husband of Blandine Liszt, the daughter of Franz Liszt the world famous composer, 19th century Chateau de la Moutte has a long tradition as a venue for music and the arts. The Ollivier's grandaughter, Annette Troisier Diaz assigned the task of carrying this tradition into the future to violinist, Jean-Philippe Audoli and so Festival des Nuits de la Moutte was born.
This year, the winners of Belgium's Queen Elisabeth Competition, pianists Plamena Mangova, Boris Berezovsky and Nikolai Lugansky will fill the castle courtyard with music. Flamenco star Israel Galvan will also perform in the courtyard, while the Canebier beach is the setting for two of the world's foremost jazz musicians, Bireli Lagrene on July 30th, and Richard Galliano with his Quartet on August 3rd.
As an exciting plus to your itinerary, why not enjoy the works of Catalan master sculptor Antoni Clavé during your stay? To commemorate the artist's birthday, a free exhibition of some of his best loved sculptures can be seen in the gardens of the Annunciation Museum and in the village streets: a fitting addition to your cultural break in Saint Tropez.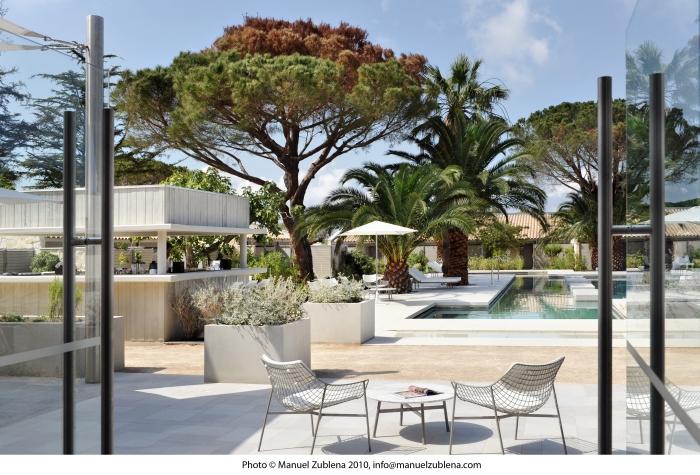 Experience an unforgettable Saint Tropez music Festival with a stay at Hotel Sezz Saint Tropez
The luxurious sophistication of Hotel Sezz Saint Tropez perfectly complements Festival des Nuits de la Moutte. Elegant designer rooms provide an exquisite setting in which to prepare for a night of music and joy, while a rejuvenating massage in Spa Sezz by Payot is the perfect pick me up. Enjoy a meal in Restaurant Colette before having our limousine service whisk you to Chateau de la Moutte in style. Our gracious and attentive staff are always nearby to assist with anything that might enhance your personal stay at Hotel Sezz Saint Tropez.
< return to posts