This year, the famous Les voiles de Saint-Tropez brings the gulf to life from 30th September to 8th October. It's a unique opportunity to see some of the most beautiful old and new yachts as you cheer them on in races that combine sporting performance and expertise with flair and elegance.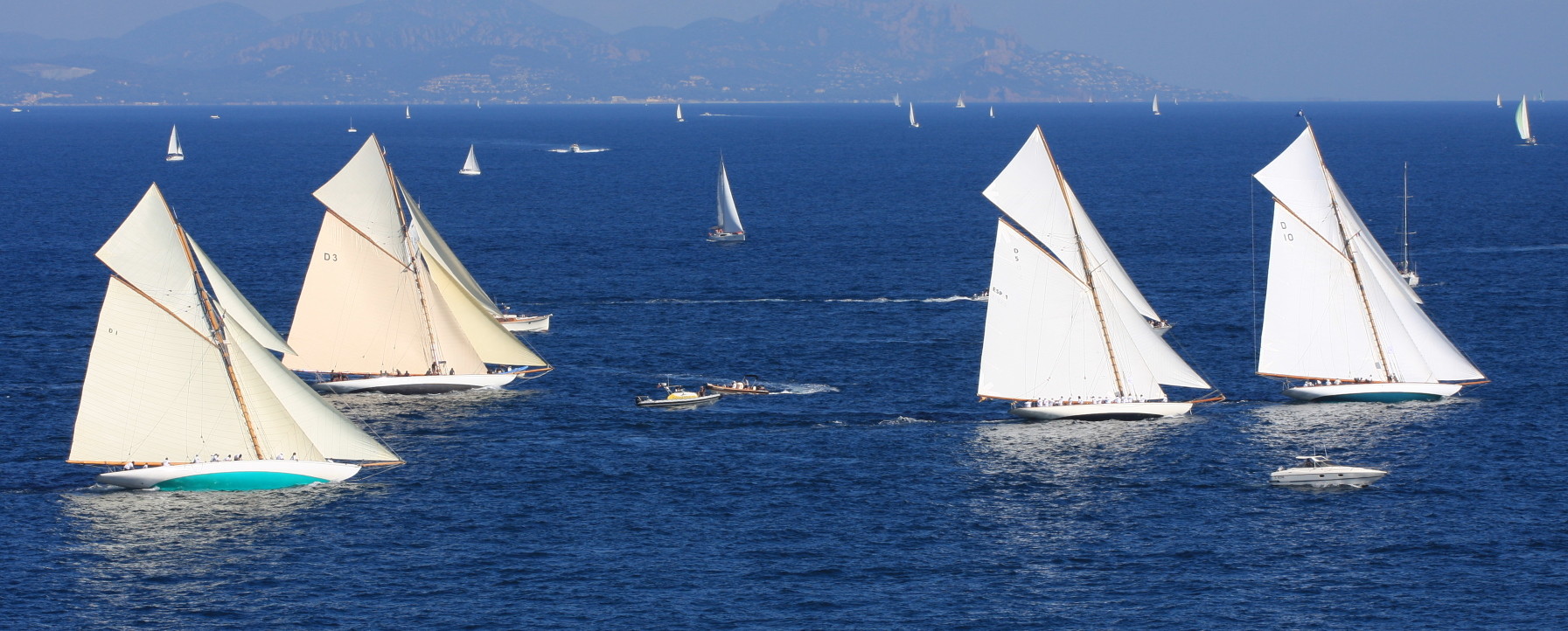 Hoe the sails!
Imagine you're one of those masters of the waves, the captain of a sleek yachts that sparkles in the autumn sun, the whiteness of its sails enhanced by the vivid turquoise of the sea. You can almost hear the sounds: the lapping of the waves against the hull, the clashing masts, the sail that rustles and slams in the wind. Let yourself be filled with the festive atmosphere as you enjoy the contagious smiles of marine fans from the old sea wolf who appreciates the prowess of the sailors, to the child impressed by so much beauty, or the technology buff who is fascinated by the latest electronic innovations.
And forward!
Whatever part of the scene you adore most, your heart will beat harder from the moment the sailboats leave the Tour du Portalet to start their conquest of the Gulf. Your breathing accelerates and you'll gasp and raise your fists or even scream out names to encourage your favourites. It's Impossible not to be seduced and carried away, exalted by this unique battle between man, wind and sea. It's a struggle that transports us back in time and one which we can't resist participating in whether on board or from the quay.
---
Sezz Saint Tropez, a 5 star luxury and design hotel in Saint Tropez
< return to posts