Saint Tropez has often been prized for the splendour and quality of its light as well as for its beautiful beaches. Some of the great painters from the Pointillism and Fauvism schools have stayed here, spinning unique creations that utilised all the shades of the Gulf. Art lovers can admire some of these magnificent works at the Musée de l'Annonciade before taking to the streets to discover the painters of today.
The art of painting the light
Although the sun always illuminates the Gulf of Saint-Tropez, its late afternoon light is softer while sunset brings out glorious pinks and the brown and gold hues of autumn. The Indian summer season is approaching with all of the wonderful colours and tones that still attract painters to the town. For proof that the art scene is thriving, just walk along the narrow streets of the village, stop in the squares or peek through the doors of any gallery. Today, artists attempt to capture the thousand and one unique types of light that define this small part of the Cote d'Azur just as Paul Signac, Derain, Henri Matisse and Pierre Bonnard did in centuries past. Paul Signac first came to Saint-Tropez in 1892 and established himself, with his easel and brushes, in Villa la Hune where he often invited friends to share stays rich in creativity.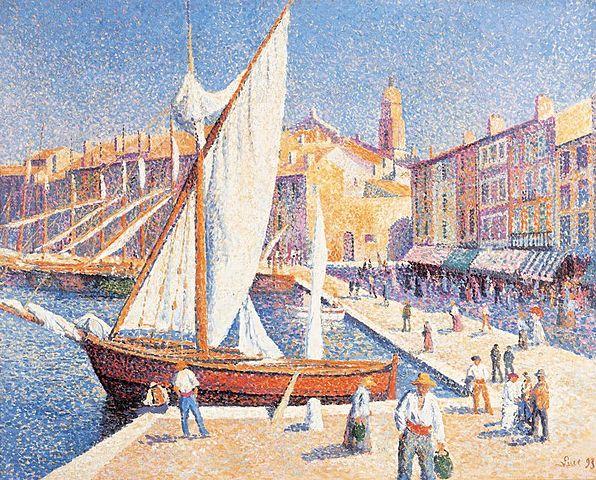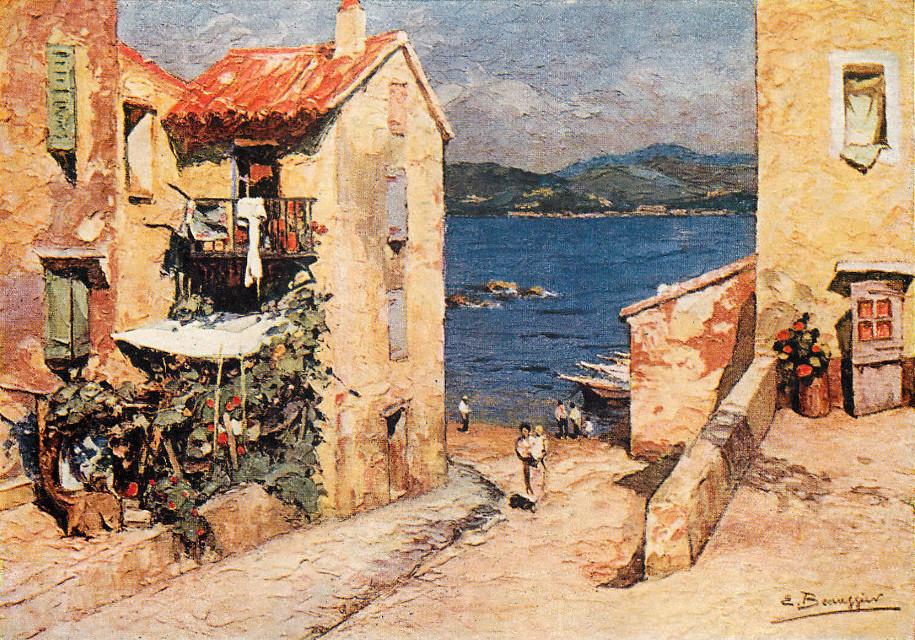 On the left : Maximilien LUCE - On the right : Émile BAUSSIER
Visit the Musée de l'Annonciade
George Grammond, the Industrialist and art patron, established the Musée de l'Annonciade in this old chapel in order to house his vast collection of paintings. A great place to visit, the museum has a large number of major pieces from the Nabis, Fauve and Pointillist periods. Take a trip in Provence through the eyes of Cross, Camoin, Vuillard, Braque, Maillol, Delaunay and Valadon and immerse yourself in the light, sun and life before returning to the Sezz Saint-Tropez for dinner as the sun slowly sets, gilding the olive trees with its last rays.
******
---
Sezz Saint Tropez, a 5 star luxury and design hotel in Saint Tropez
< return to posts