Saint-Tropez is famous for its beaches. Dream beaches, where long stretches of white sand are dotted with striped deckchairs and where the turquoise waves of the Mediterranean softly kiss the shore. While the picture is accurate it doesn't reveal all of the natural treasures that the Gulf of Saint-Tropez and its surroundings have to offer – far from it.
Follow the creeks
Brigitte Bardot made Pampelonne beach famous and it's still popular with the jet set and glitterati today. However, there are more natural beaches like plage des Graniers, la Ponche, la Fontanette and plage des Salins, which are perfect for families, groups of friends or couples. Nestling between the rocks and the pine trees, amid hillsides that are carpeted with colourful flowers in spring, you'll follow crystal clear creeks where fronds of Posidonia dance in the current. Small roads, customs paths and marked trails invite you to walk or cycle along the coast and across the valleys to reach the beautiful villages of Ramatuelle and Sainte-Maxime or tempt you to venture further inland. Join the Sentier du Littoral by Canebiers beach for a beautiful stroll along the seashore. It's just 200 meters from the Sezz Saint-Tropez and the marine fragrance will delight you on this not to be missed walk.
Discover the wilderness nature of the Massif des Maures
The Massif des Maures stretches for 60km and overlooks the Bay of Saint-Tropez. The area is crisscrossed with paths and trails that will thrill hiking fans who like to be right at the heart of nature. Walk under chestnut trees and between cork oaks, pine and mimosa as the sunlight makes their yellow flowers glow. Cross-plateaus punctuated by scrubland and vegetation and breathe in the Provençal scents of thyme and rosemary before coming to charming villages that literally cling to the sides of the mountains. Fortunately, the edge of the Massif des Maures is home to vineyards where hikers can enjoy a glass of AOC Côtes de Provence rosé in good conscience as they hone their local knowledge and take pleasure in the richness and diversity of the Gulf of St. Tropez.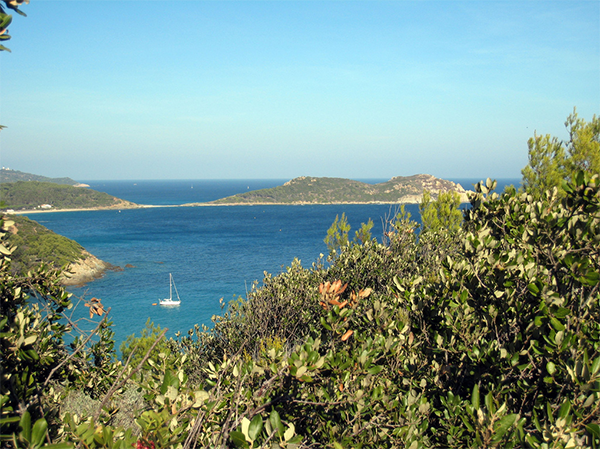 Nature of Saint-Tropez - Sentier du Littoral
******
Photo Credit : Frédérique Voisin-Demery
---
Sezz Saint Tropez, a luxury 5 star design hotel in Saint Tropez
< return to posts