Luxurious hotel St Tropez to host events
with style and panache in the remarkable spaces and exceptional facilities the
Hotel Sezz
places at your disposal. Whether you plan a glamorous party or a sophisticated corporate event, the privacy and excellence of our hotel makes it the ideal choice.
Luxurious hotel St Tropez to host events in a stylish and incomparable setting
St.Tropez on the glamorous French Riviera is a sophisticated choice for elegant events and parties, or business meetings and conferences. The contemporary style and unique spaces at the Hotel Sezz provide a remarkable setting, and with the possibility of privatizing the entire hotel for your sole use, you can be assured of privacy and an exceptional level of service and care.
Product launches, seminars and conferences can all be arranged with attention to detail that is impeccable. You and your guests will enjoy the elegant surroundings where unique events can be hosted to your exact requirements, and our 5 star boutique hotel has 35 rooms and 2 luxury villas that will assure you a relaxing and comfortable stay.
Galas and cocktail parties are even more glamorous in the refined setting of Hotel Sezz, and with spaces such as Restaurant Colette and our exclusive Dom Perignon bar, you can enjoy delicious cuisine and fine wines in inimitable Sezz style. Our team of dedicated and attentive staff will help you to arrange every aspect of your party, conference or event to ensure that your expectations are surpassed.
Our heated pool is a wonderful area in which to stage presentations, or as the backdrop to glittering receptions and soirees. Lush plants and vegetation surround the grounds, and give a feeling of seclusion and privacy. Luxury weddings are romantic and unforgettable when held at Hotel Sezz, and your own personal themes or styles can be incorporated to ensure an exquisite day that you and your guests will cherish.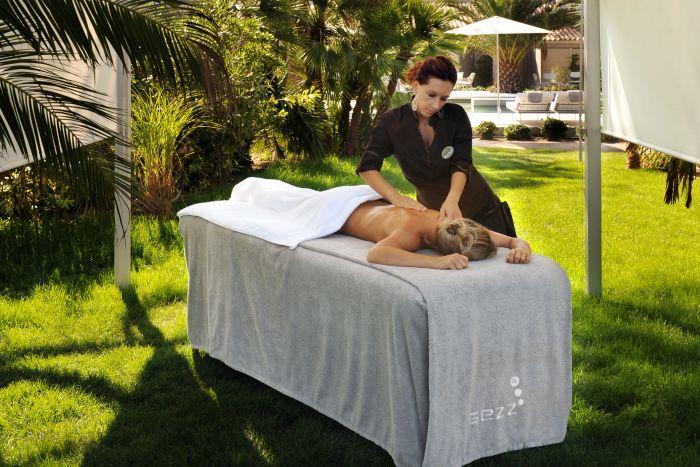 St. Tropez is one of the top destinations on the French Riviera, and the Hotel Sezz enjoys an enviable location close to the famous beaches and designer boutiques. Host your memorable and important events such as weddings, birthday parties and anniversaries in one of the world's most sought after locations in the exclusive atmosphere of our very special hotel.
Hotel Sezz is the luxurious hotel St.Tropez to host events in style
With its enviable location and beautifully furnished rooms designed by Christophe Pillet, the Hotel Sezz is an oasis of tranquility and peace. Free use of the Jacuzzi and steam room, plus a limousine service if required ensures that the Hotel Sezz is the perfect choice for your fine events and important meetings. Our friendly staff are on hand to ensure that your event at Hotel Sezz is both elegant and unique, and to assist with any detail that can enhance your stay.
~oOo~
< return to posts