As the final few weeks of the season approach at
Hotel Sezz
, several exciting events can be enjoyed in the pleasant
Indian summer
weather. The hotel will close for winter on October 5th but there is still time to book an unforgettable stay and catch a wonderful show at Annonciade Museum or the fabulous Les Voiles de St. Tropez.
'The colour in the light of the East: From Delacroix to Matisse' exhibition
'The colour in the light of the East: From Delacroix to Matisse' at the Annonciade Museum is an essential stop for art lovers. Many artists travelled to the east not for the romance and glamour of the location as much as for the unique light which they experimented with to solve problems with colour and atmosphere in their work. In the east, artists showed a marked alteration in their use of colour, and you will adore seeing fine examples of the effect of light in works by
Delacroix
,
Chassériau
and
Fromentin
,
Matisse
in an impressive setting.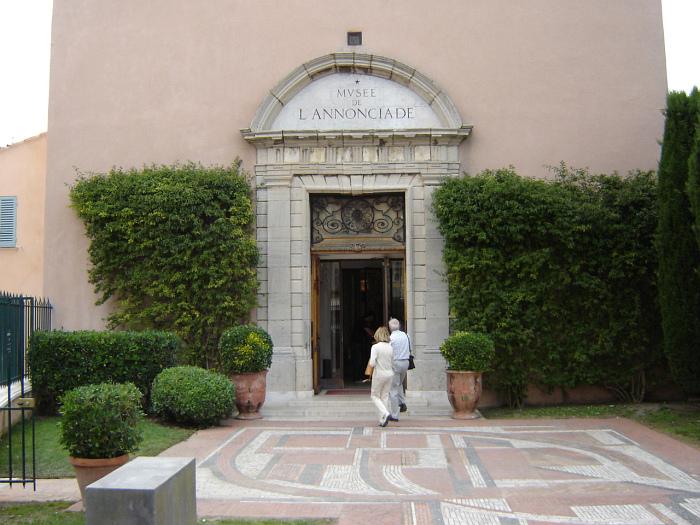 'Annonciade' Museum year 2013 - Private Col. JLMD
Get ready for Les Voiles de St. Tropez
The thrilling Les Voiles de St. Tropez is surely one of the year's most eagerly awaited yachting fixtures, and will take place from September 27th to October 5th 2014. The perfect excuse for an Indian summer stay at Hotel Sezz, the regatta attracts all the top names in luxury yachting and sailing. Now in its 16th glorious year, Les Voiles de Saint Tropez is a heady blend of classic and modern yachting, as teams compete for the Edmond de Rothschild Trophy and the Rolex Trophy. Be among the spectators at these exciting races from the Old Port to the Bay of Saint Tropez. See the blessing of the ships or watch the crew parades on the Old Port docks. New yachts vie for attention with the most spectacular classics from the luxury age of boating and you're certain to have a memorable day exploring these unique boats.
Indian summer in Saint Tropez at Hotel Sezz
The Sezz, Saint Tropez will close for the winter season on 5TH October 2014 so book your stay now to experience the exciting last days of the Indian summer in a refined and luxurious haven.
******
~oOo~
Featured picture copyright holder : Tourist Office Saint Tropez - Photographer Zoé de Saint Tropez
< return to posts