The Hotel Sezz Saint-Tropez, a haven of peace and serenity just 1 km from the centre of the world famous resort and the bustling market of the Place des Lices, is the ideal stopover from which to participate in the Harley Davidson Euro Festival 2015 in Saint-Tropez, a world-class event. In an elegant and refined atmosphere in which the service is highly personalised, you'll have a ringside seat for this great show, where some beautiful American machines will be gathered.
A rendezvous for truly passionate enthusiasts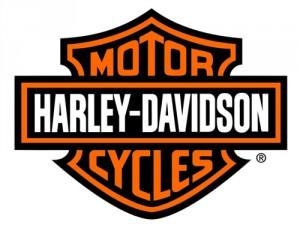 A new festival season commences at the beginning of this coming May with an event of speed and significance on the beautiful and very chic French Riviera. For its 9th edition, the famous Harley Davidson Euro Festival 2015 is indeed back in the lovely Gulf of Saint-Tropez for a unique time from Thursday, May 7th, until Sunday, May 10th, 2015. The 2014 edition welcomed a record number of bikers, totalling some 12000 happy Harley owners, who participated in the festivities. The 2015 vintage promises to be even more successful.
 A change of scenery at the port
The gathering will take place on the beaches of Grimaud, and there will be visitors from all over the world, drawn together by a love of the big bikes. It will be a bike lovers feast for the eyes and the ears because, at this festival, these stunning machines take centre stage in all their growling glory. The Harley Davidson Euro Festival 2015 is an extravaganza in which you will immerse yourself in a fantastic world of chrome, where you will have the opportunity to see legendary, classic machines as well as the newest models, customised gear, equipment and accessories. The Festival also gives you a chance to swap your Côte d'Azur chic for leathers, beards and chains if you desire. It all provides an extraordinary contrast to the usual Saint-Tropez vibe, but a seductive one.
Shopping, entertainment, the seductive allure of St. Tropez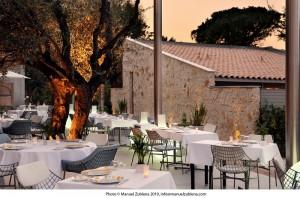 Hotel Sezz Saint Tropez, restaurant Colette Photographe Manuel Zublena During the day St Tropez has no shortage of restaurants and bars, along with fabulous shops to thrill even the most jaded shopaholic. If the day brings the opportunity to admire the parades, the evening event is on the main stage with the presence of artistes such as Bonnie Tyler and Louis Bertignac, while on the beach there are daily concerts to continue the fun until late at night. It's an appointment not to be missed!
The Harley Davidson Euro Festival 2015
Grimaud, Gulf of St-Tropez 7-10th May, 2015
< return to posts