During the month of June, the summer season in Saint Tropez will take on a sporting and equestrian theme. The Sezz invites you to share its passion for one of man's noblest partnerships as you discover the Longines Athina Onassis Horse Show or some of the various polo competitions that take place over summer.
Saint-Tropez and its passion for horses
Following its many years in Brazil, the Longines Athina Onassis Horse Show returns to France for its third consecutive edition in a spectacular marriage of glamour and high performance sport. The mythical Pampelonne beach on the Saint-Tropez peninsula in Ramatuelle will be the setting for an exceptional show jumping competition that features some of the world's top riders. From 2nd to 4th June 2016, you will be able to witness the trials of the CSI 5*, an international show jumping contest for the world's elite riders, and CSI Level 2* which allows 65 amateur riders to show off the full extent of their emerging skills.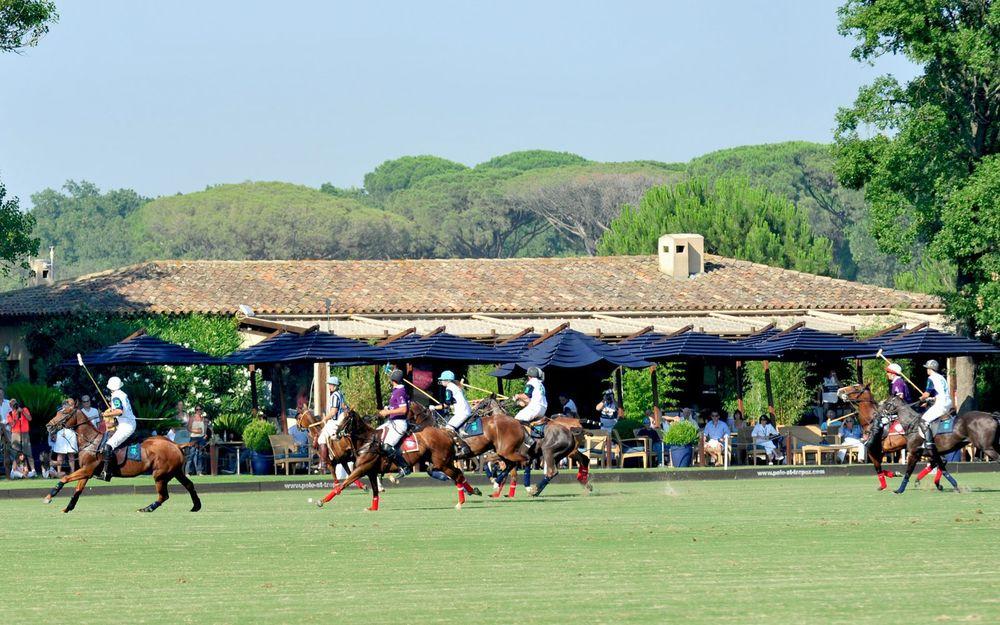 Polo – one of the liveliest equestrian sports
At the Sezz Saint-Tropez we promote the values of sport - to the point where we have created our own polo team, the "Sezz Team". There's nothing surprising about that when you know a little about Shahé Kalaidjan, the hotel's conceptor, and his passion for polo. Team members Nacho Garrahan, Marcelo Amadeo Y Videla and Shahé Kalaidjan expect a fourth who is equally passionate about polo to join their prestigious team. This top flight sport pits two teams of four riders against each other and the object of the game is to send the ball into the opposing goal using the distinctive long mallets. Our team will attend the next Open de Paris which will take place from June 10th to 26th and will also participate in various meetings in Saint Tropez in July, August and September. Do feel free to come along to support us!
******
---
Sezz Saint Tropez, a luxury 5 star design hotel in Saint Tropez
< return to posts