While it may be the glamorous heart of the French Riviera, Saint-Tropez is also a city of art and remarkable architecture. The small, sheltered Var village is home to a unique and charming Old Town where you'll find chapels, museums, and a citadel that looks beautiful in the evening light. The Sezz Saint-Tropez invites you to discover these and the town's many other hidden treasures.
The old town, guardian of the history of Tropez
The history of Saint-Tropez can be discovered in the narrow streets of its old town – streets that are filled with tall houses with facades of ochre, yellow, or orange that are subtly reflected in the waters of the port. These buildings were erected at the end of the 15th century and their cellars were used to store goods that arrived at the port. The old town is dominated by the parochial church, recognisable by its earth and ochre colours and the famous bell tower which became a symbol of the city. Don't miss the chance to take a detour along the old ramparts of Rue des Argentiers where remnants of St. Tropez's ancient architecture are still visible.
Stroll through chapels and urban oratories
During your stay in Saint-Tropez, go and see some of the town's fifteen Provencal-style chapels. They were built at the start of the 15th century and each one is intimately linked to an episode in the city's history. As you stroll around Saint-Tropez, you can't miss the urban oratories; small niches of religious representation that can be seen at the entrances of homes or at street corners. These popular expressions of faith are protected, preserved, and carefully maintained.
The marine cemetery, by the sea for eternity
The Saint-Tropez marine cemetery is certainly the most atypical resting place on the coast and it has become an essential stop for tourists and sightseers. The part that we recommend is the old section by the entrance. It was built close to the shore below the citadel at the end of the 18th century. This part of the cemetery was formerly reserved for long-distance sea captains and the families of sailors and its gleaming white tombs stand out against the azure backdrop of the Mediterranean. These unique burial sites help to preserve the long maritime history of this small Var port.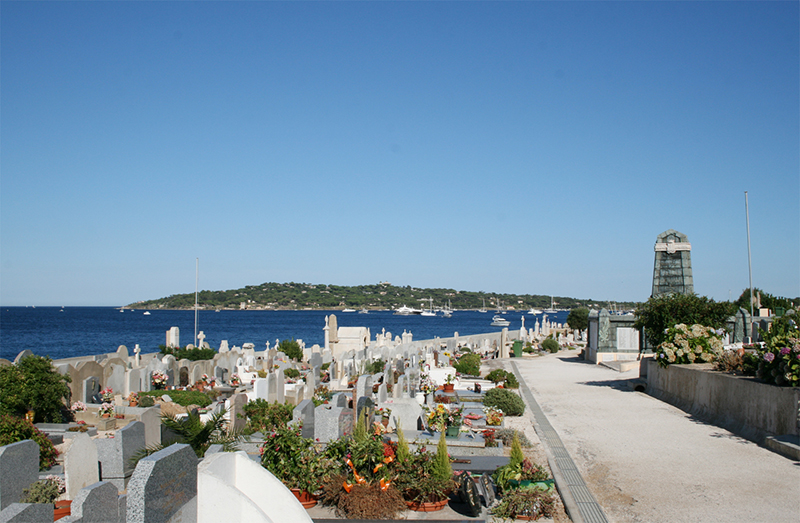 ******
---
Sezz Saint Tropez, a 5 star luxury and design hotel in Saint Tropez
< return to posts