Design hotel Saint Tropez
for an exciting and glamorous summer on the glittering French Riviera! Be among the first guests to welcome the new season by booking a well-deserved stay at
Hotel Sezz
that will reopen on 18th April 2014.
Design hotel Saint Tropez : Sezz offers a taste of the Riviera lifestyle
Make a note in your diary for 18th April 2014, when Hotel Sezz will reopen for another fabulous summer season. A member of the Design Hotels™ group, Hotel Sezz St. Tropez offers guests the opportunity to relax in a unique and luxurious contemporary setting where your comfort and well-being are the order of the day.
Be among the first to book a break at Hotel Sezz as the 2014 summer season gets off to a glittering start. Next summer will see a programme of exciting events and guests will enjoy everything from the St. Tropez Regatta to Polo tournaments, concerts and festivals.
Linger over dinner in Restaurant Colette where an inspired menu allows you to sample delicious Provencal fare, or sip a glass of champagne in our Dom Pérignon Bar. Take peaceful walks in the beautiful gardens created for Hotel Sezz by Christophe Ponceau where the scents of Provence are a delightful backdrop to our glamorous heated pool, or pamper yourself with a range of treatments in our exclusive Spa Sezz by Payot.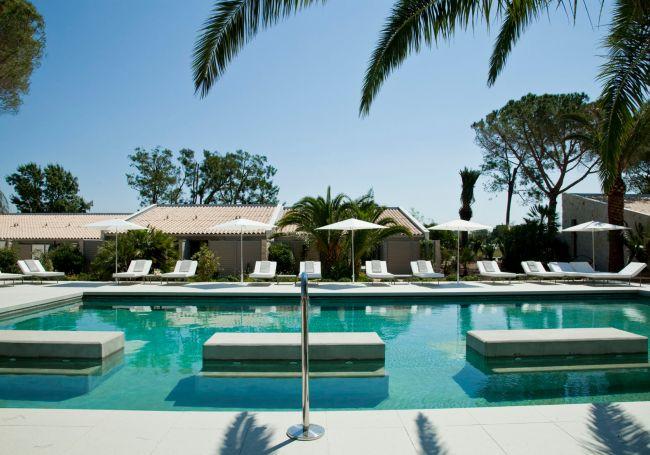 Hotel Sezz, a chic design hotel Saint Tropez
Hotel Sezz enjoys a magnificent location close to the beach and just a 10 minutes ride by car from Place des Lices allowing you to discover every aspect of Saint Tropez. Be a part of the Sezz scene by planning your stay for our 2014 opening, and take advantage of a generous discount with our early booking offer when you book up to 21 days before arrival. By booking directly on the Hotel Sezz Saint-Tropez official site, you will benefit from our best offers available on the net.
Welcome!
~oOo~
< return to posts