A paradise in summer, Saint-Tropez is just as enticing in winter; especially at the end of the year when the little town dons its festive lights and garlands, opens its skating rinks, installs its markets and prepares for the arrival of Santa Claus. The sweet aromas from the little wooden chalets offer a delicious foretaste of the coming celebrations. The Sezz Saint Tropez wishes you a Merry Christmas!
Decorations everywhere
Saint-Tropez will shine even more brightly on 2nd December! The city's illuminations will be unveiled on the first Friday of December; squares, streets and monuments are decorated with a snowy palette of sparkling crystals, ice-white garlands and soft snowy coats. And, since we're talking about ice, be sure to go the Place des Lices ice rink where all ages are welcome. The time has come to put on your down jackets, hats and gloves. Jump on to the rink and spin on ice that is illuminated by the Christmas lights and the twinkling stars. Red cheeks, cold noses and frozen lips will soon warm up with a spicy orange and cinnamon infused wine, a chocolate waffle or a caramel crêpe as you stroll through the Christmas market between stalls filled with wooden toys, jewellery, treats and delicacies.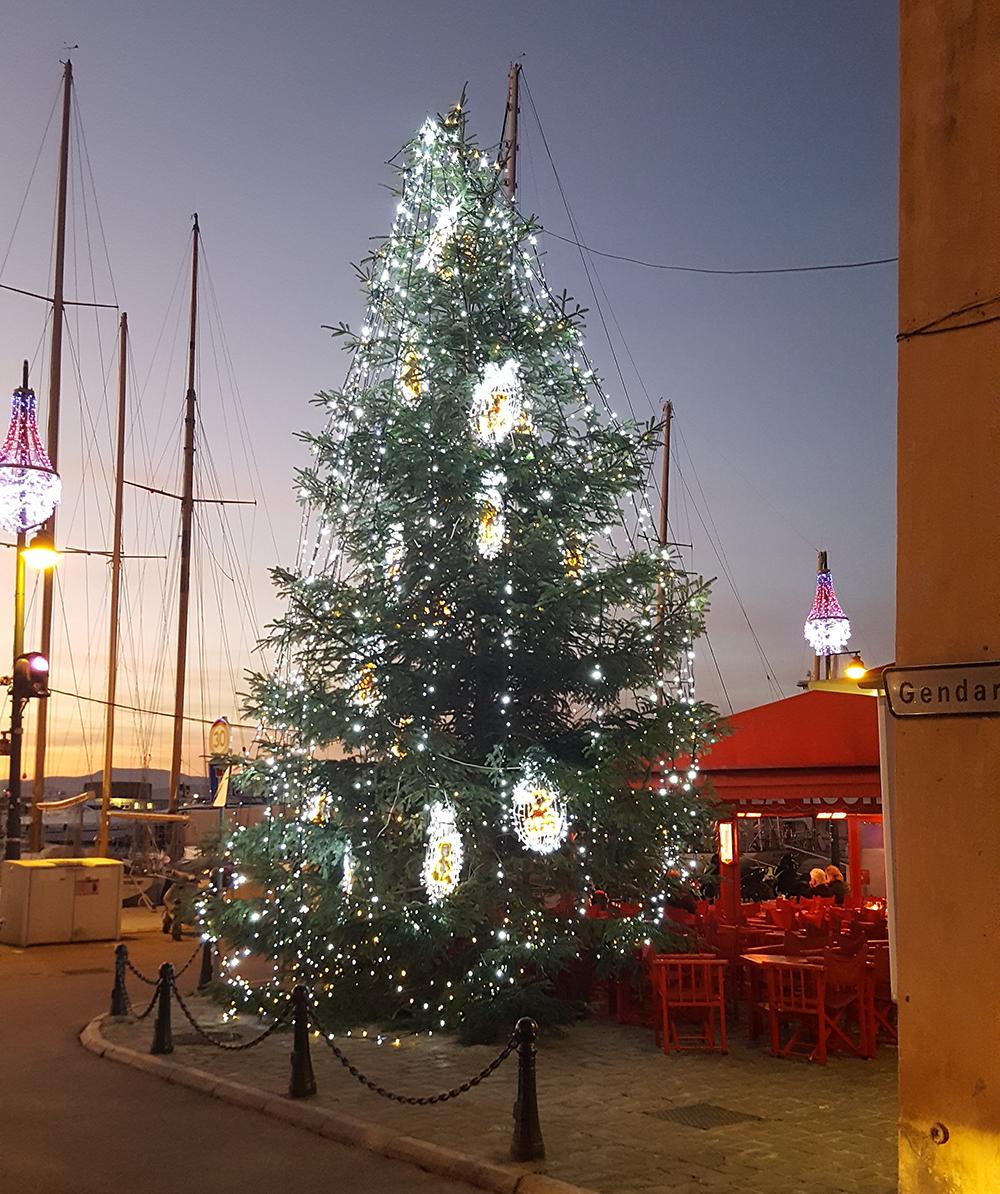 And beautiful traditions
See the lights of the city in comfort and shop at the flea market for that rare pearl before going to admire the Nativity manger at the Chapel of Mercy. A centuries-old Provençal tradition, the crib depicts village life in its entirety - men sitting in the café, well-dressed women gossiping around the fountain, playful children, the fishmonger and the shepherd are all there between the olive trees and Roman tiled roofs. All eyes look towards the barn where Joseph, Mary, the ox and donkey await the happy event. Finally, it is whispered that on the 24th, at 6 pm, Santa Claus himself will arrive by sea at the Quai de Suffren.
******
---
Sezz Saint Tropez, a 5 star luxury and design hotel in Saint Tropez
< return to posts