When you think of Saint-Tropez, you're likely to think of idyllic beaches, white sand, striped deckchairs and turquoise waters. Although these dream visions are reality during summer, the sea still has a thousand and one treasures that can be discovered in the tranquillity of the after season thanks to the activities proposed by the nautical base.
Windsurfing, catamaran or sea kayak?
Once Saint-Tropez is calm again, why not enjoy a stay in the village to try, or perfect, one of your favourite water sports? The nautical base offers training and courses in windsurfing, kayak, catamaran and dinghy sailing at every level. Under the vigilant eye of the instructor, you'll hoist your first sail and defy Aeolus to slip away from shore solely by the force of your own arms. Those with a more competitive spirit can take part in regular competitions while those who prefer solo excursions will be charmed by the autumnal splendour of the Gulf of Saint Tropez. There's something to keep everyone happy.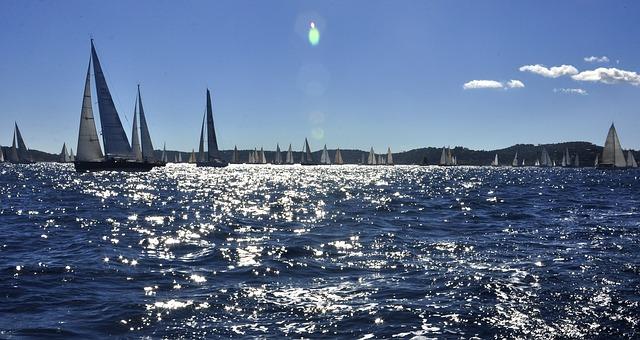 Discover the marine world
If you're not tempted by sporting activities, or if you'd like to alternate your efforts with cultural pursuits, the nautical base also organises marine world discovery trips. You'll plunge (figuratively speaking!) into the mysterious world of the sea anemone, red ascidia and sponge. You'll enter the universe of the octopus, cuttlefish and sea urchin. Or, you might follow the metamorphoses of the girelle which, like the sar, can change sex once during its life. Learn about everything from sea grasses to fish conservation; an awareness of the environment and marine ecosystems is interesting as well as necessary! Of course, the sea is just as magnificent when viewed from above. So, put on your walking shoes, grab your bucket and spade, and set off on a magical walk along the shore.
******
---
Sezz Saint Tropez, a 5 star luxury and design hotel in Saint Tropez
< return to posts