In the
first part of our chronicle
we explored how the quiet village of Torpès gained its name. In this part of A short
history of Saint-Tropez
we look at how it gained its fame. In the 14th century a royal war of succession saw the town destroyed completely, but in subsequent years it rose like a phoenix from the ashes. However, Saint-Tropez remained a quiet fishing port until the arrival of the railway in the 19th century introduced tourism to the region.
A New Wave in the history of Saint-Tropez
When word of the charm and loveliness of its setting began to spread, painters and writers such as Guy de Maupassant and Matisse were drawn here and the port had become something of an artistic community by the early 20th century. Sidonie-Gabrielle Colette, the writer of Gigi, lived here for some years in La Treille Muscate (the Muscat Vine), her house above the town, where she was inspired by the lovely surroundings to create many of her literary works.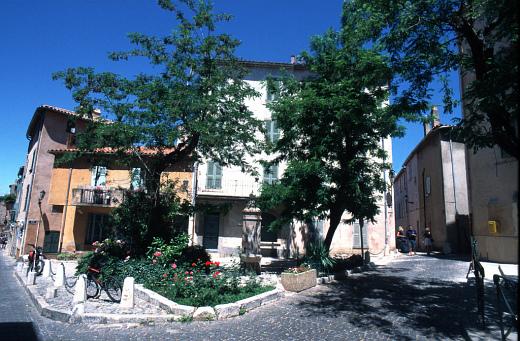 Little streets of Saint-Tropez - flickr - Saint-Tropez Tourisme - Photographer Jean-Louis Chaix
The Parisian entrepreneur Léon Volterra settled in Saint-Tropez and became mayor of the town in 1935. His connections with celebrities and the creative elite of the day drew a starry host of visitors. Jean Cocteau, Françoise Sagan, Pablo Picasso, Juliette Gréco and more came to relax on the beaches, haunt the bistros and walk shady streets rich with Mediterranean atmosphere.
The town developed an international reputation and Errol Flynn, Greta Garbo, Rita Hayworth and Orson Welles were seen sipping cocktails in the now-fashionable bars and clubs. Then, in 1956, film director Roger Vadim arrived to film 'And God Created Woman'. Brigitte Bardot caused a sensation worldwide and suddenly everyone knew about Saint Tropez, the quiet fishing port that had developed into a favourite resort of the international jet set and the French New Wave of film makers. Then came the dawn of the Sensational 60s…
~oOo~
< return to posts