Hotel Sezz has succeeded in revolutionising some of Saint-Tropez's clichés by inventing a style of luxury that also advocates discretion. A crazy challenge in one of the world's most hyped resorts, but Hotel Sezz has succeeded with its Spa By Payot. The spa is a magical blend of charm and design; it exudes an air of joie de vivre that invites you to explore and celebrate in every direction. Elegance, sophistication and tranquillity are the bywords here.
Sweetness and pleasure in the garden of Eden
The hotel is the antithesis of Tropézienne extravagance and you'll discover a hint of Asia in its design. Hidden in the centre of a profusely planted park, a veritable Garden of Eden, you will discover one of the hotel's greatest treasures – its luxurious spa, By Payot. This unique haven boasts indoor treatment rooms, Jacuzzi, hammam and a beautiful 200 m2 heated pool. To complete your relaxing experience, the hotel's landscape architect has created a Japanese garden where each element is ordered and precise and is intended to add to the overall atmosphere of serenity.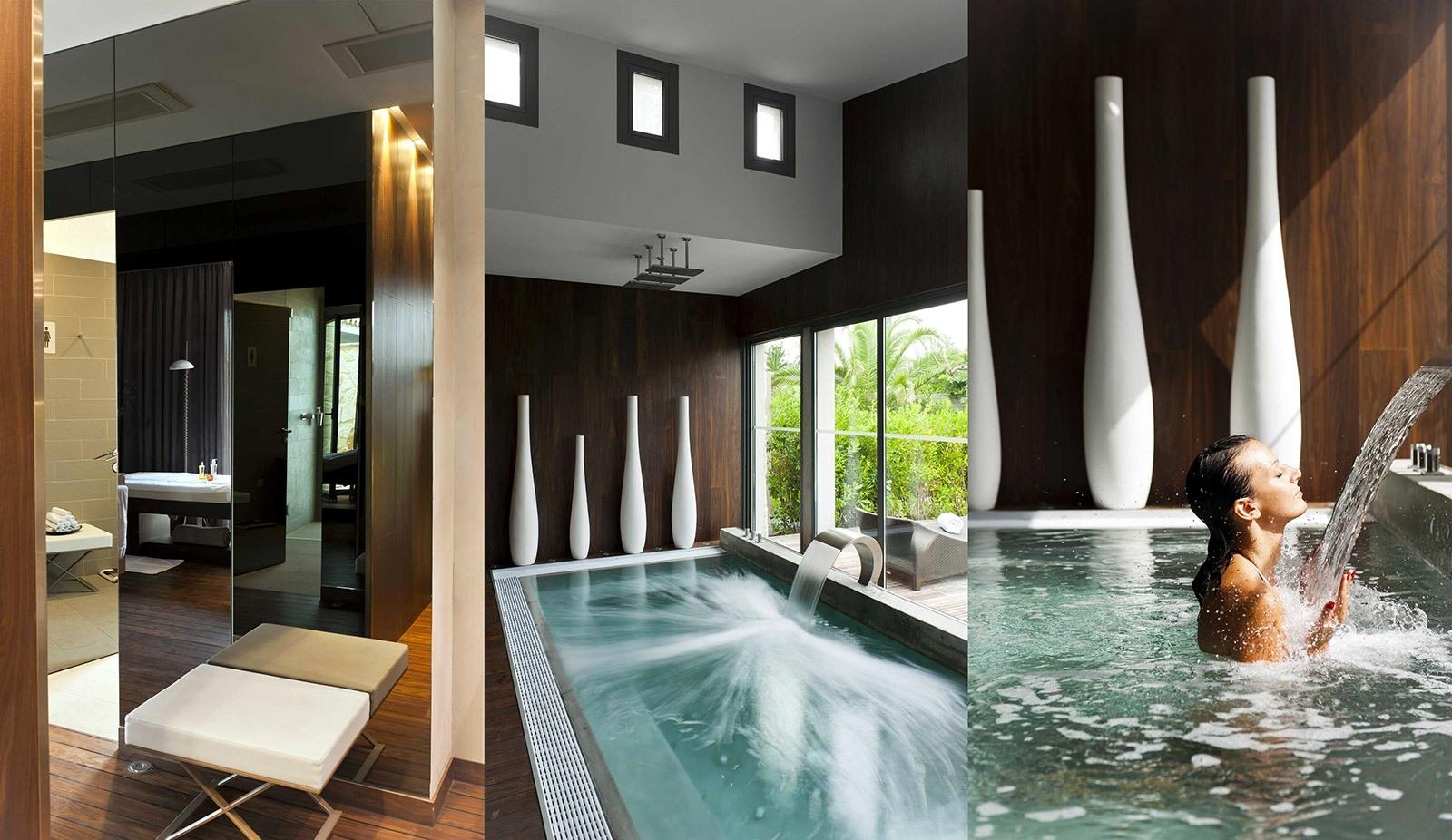 You're in good hands at our Spa By Payot
Occupational therapists trained in Payot care provide a wide range of services including facials, massage and body treatments. Many perform the famous 42 movement technique devised by Dr Nadia Payot which has been used to great effect since 1913. The spacious cabins, the soft lighting, and the relaxing atmosphere invite you to enjoy treatments in a refined and delicate environment. If you wish, you can also take part in yoga sessions that are key to your inner wellbeing at dawn or at sunset. Our By Payot spa also welcomes holidaymakers who are not residents of the hotel; booking a care treatment includes free access to the hammam and Jacuzzi.
******
---
Sezz Saint Tropez, a luxury 5 star design hotel in Saint Tropez
< return to posts